A very warm welcome
 

to PROLOGIS!

 
We are pleased that you are interested in our services.
Since 2001, we have specialized in all commercial areas for airlines and airports, thus establishing ourselves as one of the leading and most reliable airline consultancies in the world.
From feasibility studies to the launch of a new airline, from the selection and implementation of the best-fit IT eco-systems to steering and reconciling revenues, we at PROLOGIS understand your challenges and have the expert knowledge and experience you need to make your project a success.
Speaking of success: Our team of experts is our greatest asset, and we are particularly proud of every single employee of our company. Our Project and Change managers integrate from day 1 into your team and will not only provide the necessary concepts and project plan, but also actively support your organization in getting the work done within the given timeframe and budget.
We promise you that your projects will receive the utmost attention from the entire PROLOGIS team!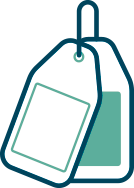 Revenue Management
Revenue Accounting
Ground Operations & Airport Processes
Distribution
Tour Operator Business
Network Planning & Scheduling
Data Warehousing / BI / Reporting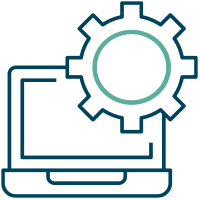 System Upgrades, Migration and Implemen­tation Projects
Business Process Outsourcing – System Administration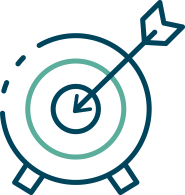 Reviews & Feasibility Studies
RFIs, RFPs, System Evaluation & System Selection Processes
Business model shaping and re-structuring
Customer quotes
"PROLOGIS' support helped in collection and organizing of data, in turn identifying potential areas for change and streamlining the requirements to prepare an effective proposal. The most positive aspect of PROLOGIS was that they understood our company's position and its priorities in relation to EU requirements. Truly thankful for their help, we are now all awaiting a response from DEHSt."

"PROLOGIS is a vital partner for several years with regards to ground operations, New Skies implementation and upgrade, as well as for revenue management and data warehouse support. The skills and experience that PROLOGIS brought to our projects were fundamental to their successful execution."

"PROLOGIS was only with us for a few weeks but in that short time but they had a massive impact through their technical knowledge, ability to come up with quick fixes and previous experience of other airline start up projects. I'd have no hesitation recommending the services of PROLOGIS for other airlines that want to ensure their go live experience runs smoothly. They were worth every penny."

"Involving PROLOGIS in our New Skies upgrade to release 3, was of great benefit. The PROLOGIS team integrated seamlessly into our own internal team and added enormous value through their in depth knowledge of the New Skies system and awareness of the right approach in every phase of our project."

"The fact that we involved PROLOGIS in our migration as the first carrier to New Skies 3.0, was of great benefit. All of the PROLOGIS team, both on and off site, integrated seamlessly into our own internal team and added enormous value through their in depth knowledge of the New Skies system and awareness of the right approach in every phase of our project."

"Monarch Airlines have worked with Prologis for over 7 years on a number of different Navitaire related projects. They are there to provide support every step of the way and can seamlessly integrate into the business to provide additional support. Prologis are the experts when it comes to Navitaire upgrade projects and can provide as little or as much support as your business needs."
"No matter, what problem you are dealing with, PROLOGIS will help you out with good highly skilled professionals."

"PROLOGIS have been a vital member of the implementation team during Monarchs' recent complex and critical implementation of a new reservation- and inventory system that was achieved on time and on budget. The skills that PROLOGIS were able to bring to our project were fundamental to its successful conclusion."

"The Prologis team was a key part of the success of our transition to Navitaire's New Skies reservation system. They brought the experience and professionalism we needed to accomplishment this complex technology and business transformation."

"Virgin Blue used the services of PROLOGIS in their transition from Open Skies to New Skies. PROLOGIS were critical in providing support and subject matter expertise during the transition. Virgin Blue used PROLOGIS to supplement Inventory specialists in order to finalize business process definition and the execution of inventory focused test cases. PROLOGIS resources were always courteous, knowledgeable, quick to respond, and of high value to Virgin Blue."

"When we changed our reservation system PROLOGIS´ test and data migration manager were a valuable part of our team – we couldn't have done it successfully without them."

PROLOGIS News
zweiband.media
PROLOGIS presents itself with a new design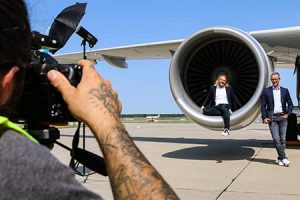 We are pleased to be able to present our new[…]
Andreas
LynxAir – the newest Canadian LCC startup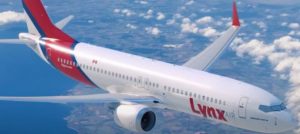 PROLOGIS is proud to guide Canada's newest ultra-low cost airline[…]
Andreas
PROLOGIS Sailing Event 2019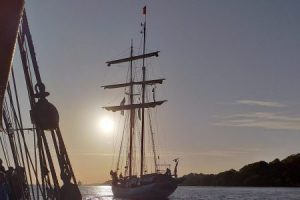 On the 10th of May PROLOGIS held their traditional "Airline Sailing event" at[…]