Review 2016 – Preview 2017
What happened in 2016?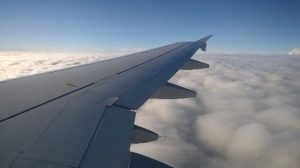 2016 was an eventful year, not only for aviation, but still with a great impact on the industry. Brexit, terrorist attacks and unsafe political situations resulted in numerous demand fluctuations for air travel throughout the entire year. One of the main aviation topics in 2016 was consolidation and newly established airline partnerships.
Turkey was especially hit by numerous terrorist attacks throughout the year, which affected the demand for Turkish destinations to a very negative extent. The best example of an airline suffering from this crisis is Turkish Airlines. Reduced frequencies, abandoned destinations and an overall loss in revenues were the results of declining travel demand to Turkey. Additionally, numerous North African tourist destinations were eliminated from airline's schedules due to unsafe political situations in the region. Various leisure airlines experienced empty seats during their summer season which caused a shift of flights to Spanish leisure destinations. Consequently, this resulted in huge overcapacities in the Spanish market.
German airlines were also going through enormous changes in 2016. Especially in the latter months of the year, Air Berlin and Lufthansa (LH) announced considerable new developments for the upcoming period. Air Berlin strives for a transformation of its business model. In the future, the airline will focus on transporting business passengers by operating out of its two main hubs at Düsseldorf and Berlin-Tegel. As an immediate action, the airline increased its frequencies to metropolitan cities and shifted its flights from Paris Orly to Paris-Charles de Gaulle, for example. Furthermore, the airline is wet-leasing 33 of its aircraft to Eurowings (EW) in 2017 and sold its subsidiary NIKI to Etihad for EUR 300 million. Together with TUIfly, Etihad Airways intends to establish a leisure carrier focusing on medium-haul leisure routes. Part of that will be tourist locations in Spain, North Africa, Turkey and Greece.
Lufthansa, however, faced heavy strikes during the year 2016. Especially in the last months of the year, pilot strikes resulted in numerous delays and flight cancellations costing the German airline considerable revenue.
In addition, Ryanair began its flight operations to and out of Frankfurt, the main hub of Lufthansa. According to recent statements from Ryanair, Germany is a market with great potential for the Irish low-cost carrier. Besides that, the Brexit decision in the UK could lead to Ryanair concentrating its operation on the EU region even more. It is therefore safe to assume that Frankfurt will not be the last destination to be newly served by Ryanair. As a reaction to those ongoing developments, the big European full service airlines are bringing their low-cost subsidiaries into better competitive positions. IAG with Vueling, Air France-KLM with Transvia.com and Lufthansa with the new Eurowings all aim to fight the economic threat of low-cost airlines like Ryanair and easyJet. As ever, the decisive factor for success will be for airlines to keep their costs in check.
Outlook on the next year
Consolidation and the formation of new alliances will continue into the next year. After Value Alliance, the first low-cost alliance that was introduced, 2016 started with the establishment of the second low-cost alliance: U-Fly Alliance. So far, its network is still focused only on the Asian market exclusively. However, the five founding airlines of Eaststar Jet, HK Express, Lucky Air, Urumqi Air and West Air have set a very clear objective: to cover the entire world with their member airline's networks. It will be very interesting to see how the alliance grows in 2017. In addition to partnerships being established in Asia, it is only a matter of time until new partnerships in the European market are established.
One of the new partnerships that was already announced this year is the cooperation of TUIfly and Etihad Airways. Besides that, it will be exciting to see how Air Berlin will develop once its planned changes take place.
How will its focus on the business passenger sector turn out?
How will Etihad incorporate the recently purchased NIKI?
Will Etihad and TUIfly establish a new leisure airline in Europe and will it succeed?
After all the news and speculation of recent weeks, what will end up happening between Air Berlin and Lufthansa? After announcing the wet-lease of 38 aircraft for its subsidiaries Eurowings and Austrian Airlines, the media has reported on Lufthansa's interest in the long-haul A330 aircraft of Air Berlin. The takeover of those aircraft could support the long-haul fleet of Eurowings, which is still facing some operational problems in its still very limited long-haul network. Apart from that, LH has various other problems that need to be addressed: how will the airline respond to the constantly repeating waves of strikes? Will it find an agreement with its personnel that will finally put an end to the various strikes the airline has been going through? How will the newly established code share agreement with Etihad turn out? The airline will need to find answers to all these questions. However, not only Lufthansa is experiencing difficult times. Its low-cost subsidiary Eurowings will be facing some considerable challenges in the upcoming period: the integration of the newly leased 33 aircraft from Air Berlin will be a hurdle for EW to clear, but also the newly acquired Brussels Airlines has to be incorporated into the organization. If all that turns out to be successful, it will certainly improve the Lufthansa subsidiary's competitive situation.
Perhaps this is the ideal response to counter Ryanair. After the airline established its first flights to and from Frankfurt already, new destinations are only a matter of time. According to the announcements from Ryanair mentioned above, Germany is a market with huge potential for the Irish carrier and it definitely wants to increase its market share in the country. In general, LCCs will be advancing the concept of offering long-haul flights. Besides Eurowings and Norwegian, further airlines from other countries will start connections to Europe.
Scoot wants to fly between Singapore and Athens and Air Asia is considering a connection to Frankfurt. Perhaps even more low-cost airlines are already planning something similar. However, one thing is certain: the competition between airlines will intensify, be it on short-, medium- or long-haul routes. In North America, competition with LCAs has accelerated business model hybridization already. United, one of the most traditional airlines in the US, will start selling "basic economy" tickets at the beginning of the new year. This fare class is available for the lowest price at United. However, passengers can neither bring any carry-on baggage, nor upgrade to the economy class or make any flight changes at all. We'll see how this newly introduced fare class will be accepted by passengers of the airline in 2017 and if it will influence other airlines to also implement a new cheap basic fare class as well.
One topic that should be monitored very carefully in 2017 is the development of oil prices. In 2016, oil prices fell tremendously, leading to cheaper airline operations and perhaps even positive results at the end of the year. Experts assume oil prices will increase again in 2017. No one knows how this will actually turn out, but it should be watched with a close eye.
All in all, there are already many changes afoot in the aviation industry. Parts of these will reach into 2017 whereas other aspects may only arise in the course of the new year. Aviation is a constantly changing industry and it will continue to evolve in 2017. In light of that fact, another interesting year for aviation lies ahead!